About Dr. Matt Stanley
Dr. Matt Stanley is a clinical psychologist in Westlake, Ohio. Dr. Stanley has specialized training in a number of clinical issues including: anxiety, depression, gambling, and workplace issues. He has facilitated multiple support and therapy groups on topics such as: careers, families struggling with problem gambling, men's issues and stress management. Dr. Stanley is a member of the American Psychological Association and the Ohio Psychological Association.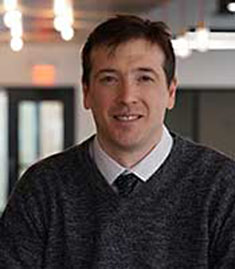 "Seeking positive change in some area of your life is the first step towards personal growth and positive well-being. I strongly believe in the power of therapy as a means of improving the quality of one's life. I utilize evidence-based treatments to improve interpersonal relationships and am a proponent of wellness initiatives and positive therapeutic methods to help individuals, couples and families lead healthy and fulfilling lives.
"Everyone deserves compassionate and personalized care, and I am committed to providing the highest level of professional psychological service. I hope to establish a reputation for psychological excellence and superior customer service. Every person possesses the power to make positive and healthy changes in their life. Whether you are seeking additional guidance and support as you face a challenging situation or you're just ready to move in a new direction, I look forward to meeting with you on life's journey."
Sincerely,
Dr. Matt Stanley